St. Marys County Fire/EMS Scanner Feed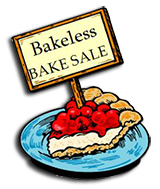 Past Incidents
STA 3
STA 9
Total
2017
1251
994
2245
2016
1249
979
2228
2015
1115
955
2070
2014
1112
1009
2121
2013
906
845
1751
2012
1009
920
1929
2011
1115
955
2070
2010
1119
902
2021
2009
1216
933
2149
2008
1127
890
2017
2007
1075
935
2010
2006
1149
833
1982
2005
936
756
1692
2004
873
825
1698
Bay District
Social Media
PSTrax Log In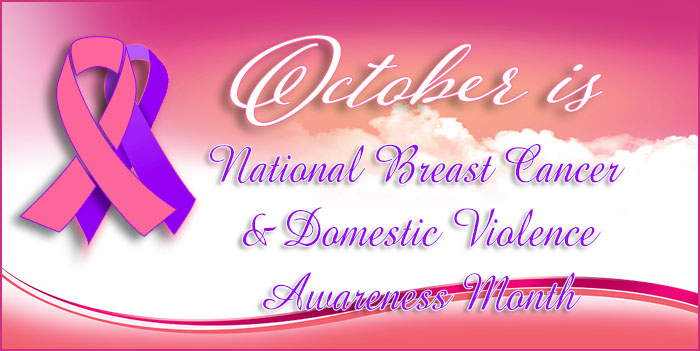 ---
Bay District Volunteer Fire Department Incident News Feed
Volunteers Run Lunch Time Accident

Bay District Volunteers, October 19

At 12:50hrs Squad 3 and Station 39 were alerted to Three Notch Rd at Exploration Dr for the Motor Vehicle Accident. Squad 3 and Amb 387 responded seconds after dispatch, and arrived to find four vehicles in the roadway. Brush 3 was requested to the scene for additional absorbent due to all four vehicles leaking fluids. One patient was transported to a local facility for evaluation.... (Full Story & Photos)


House Fire on Old Missouri Street

Firefighter/EMT Anthony King, October 18

At approximately 0141 hours Company 3 was alerted to respond for the reported house fire at 21545 Old Missouri Street, with mutual aid from Stations 13, 9, 6, 7, and area EMS Companies. Upon arrival Engine 32 found a 2-story single family dwelling, middle of the row, with smoke showing. Engine 32 made a quick advance to the seat of the fire and was met with heavy smoke conditions on the second floor. ... (Full Story & Photos)



Photo Courtesy of www.SMNewsNet.com


Vehicle Fire

Deputy Fire Chief Kyle Adams, October 18

At 0945 hours Station 9 was alerted for the vehicle fire on Patuxent Beach Road in the are of Kingston Creek Rd. Engine 91 responded along with Chief 9B. While en-route, units were advised the corrected address was going to be Rt 4 and Louis Way.

Units arrived to find a pick up truck with the engine compartment well off. Engine 91 made quick work of the fire and returned to service. ... (Full Story & Photos)

Franklin Road House Fire

Bay District Volunteers, October 12

At 18:37 hours the surrounding fire departments were alerted to the working house fire on Franklin Road.

Chief 3A (D. Burroughs) and Rescue 3 were the first to arrive. Chief 3A reported a single-story single-family home with smoke showing on side B. Engine 91 arrived and pulled the attack line as Rescue 3 entered the home and began a search of the home which had negative findings. Engine 132 arrived ... (Full Story & Photos)

Morning "Door Pop"

Bay District Volunteers, October 10

At 7:19hrs Squad 3, Squad 4 and surrounding EMS units were alerted to Three Notch Rd and Hermanville Rd for the auto accident with reported subjects trapped and a pole down. Squad 3 responded shortly after dispatch and arrived to find a two-vehicle collision with one off the roadway, and a single patient trapped in another. Squad 3 performed a door pop, removing one patient and turned them over to ... (Full Story & Photos)


Morning House Fire in Great Mills

Bay District Volunteers, October 09

At 11:05 your Bay District Volunteers along with surrounding departments were alerted for a garage fire at 22230 Valleyview Drive in Great Mills. At 11:11 Deputy Fire Chief 3 (B. Ticson) arrived on scene and reported smoke showing from the structure. E91(DFC K. Adams) & E32 arrived and started an attack on the fire. The crews rescued approximately 12 dogs from the house, along with 3 adult dogs that ... (Full Story & Photos)



Photo Courtesy of SMNewsNet.com - Bay District Associate member Kim Adams (Also a member of LPVRS) and Past Fire Chief Joe Gould administer aid to one of the puppies.


Afternoon Cut Job for the Park

Bay District Volunteers, September 27

At 1341 hours Company 3 was alerted for an MVA with subjects trapped.

Shortly after dispatch Safety 3, Rescue 3, Engine 32 all responded. Safety 3 reported a head on style accident, 1 trapped and requested a helicopter for a Catergory B patient.

Rescue 3 & Engine 32 arrived and quickly went to work. The crews stabilized the vehicle and performed a complete side blowout to free the driver. Tanker ... (Full Story & Photos)

Late Afternoon MVA w/Extraction

Bay District Volunteers, August 29

Just before 1700 Company 3 was alerted for the MVA. Rescue 3 responded.

Once on scene Rescue 3 advised they had one trapped and requested the next Rescue. This brought us Rescue 7 and Engine 32 responded also.
As En 32 arrived the crew had removed the drivers door from the F150 and the ems crew took over patient care. The patient was able to get out under his own power.

Units were able to return ... (Full Story)




Afternoon Medical Call in California

Bay District Volunteers, August 29

On August 29, 2018 at 15:16 an ambulance from Lexington Park VRS was dispatched for an unconscious person. Three minutes later at 15:19 the assignment was upgraded to a person now not breathing, Bay District VFD was added to the assignment. Immediately Brush 9 and Deputy Fire Chief 9 (Kyle Adams) responded.

Ambulance 387 (Lexington Park VRS) arrived on scene at 15:22 and initiated CPR, Brush 9 & ... (Full Story & Photos)

Company 9 Catches Work in Solomons

Bay District Volunteers , August 11

At 0638 Saturday morning, Companies 9,7, & 1 we're alerted for the working fire in Drum Point.

Tower 9, Engine 92, & Chief 3A all responded just after dispatch. Engine 92 arrived and supplied Engine 34 (Solomons) and pulled a second line to the front door. They eventually assisted in the living room by working off an attic ladder and knocking the remain fire there. Tower 9 assisted Truck 3 (Solomons) ... (Full Story & Photos)



Web Counters
Website Visitors
Since
February 15, 2004

Visitors Today
Oct 22, 2018

Fire Station 3
46900 S. Shangri La Drive
Lexington Park, MD 20653

Fire Station 9
45774 Fire Department Lane
California, MD 20619

Mailing Address
PO Box 1440
California, MD 20619

EMERGENCY Dial 911