St. Marys County Fire/EMS Scanner Feed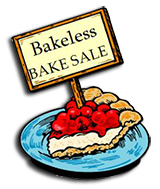 Past Incidents
STA 3
STA 9
Total
2019
1294
1012
2306
2018
1309
1031
2340
2017
1251
994
2245
2016
1249
979
2228
2015
1115
955
2070
2014
1112
1009
2121
2013
906
845
1751
2012
1009
920
1929
2011
1115
955
2070
2010
1119
902
2021
2009
1216
933
2149
2008
1127
890
2017
2007
1075
935
2010
2006
1149
833
1982
Bay District Social Media
Copyright © 2020 Bay District Volunteer Fire Department, Inc.


Duplication of text, photos, or any other content on this website is prohibited without written permission from Bay District VFD. If you have questions, please contact us at info@bdvfd.org
Bay District Leadership - 2019-2020
By Bay District Volunteers
October 21, 2019
Congratulations to the newly elected and appointed officers of Bay District VFD.
Line Officers
Fire Chief – Robert Wahrenbrock
Assistant Fire Chief – Daniel Burroughs
Deputy Fire Chief 3 – Brian Ticson
Deputy Fire Chief 9 – Nicholas Harrison
Captain 3 – Steven Vanness
Captain 9 – David Martoni
Lieutenant 3 – Sean Hendrickson
Lieutenant 9 – Curtis King
Sergeant 3A – James Tippett
Sergeant 9A – Jason Turner
Sergeant 3B – James Driscoll
Sergeant 9B – Tyler Wentworth
Sergeant 3C – Stephen Corcoran
Sergeant 9C – Kevin Jasey
Sergeant 3D – Ryan Sullivan
Sergeant 9D – Joshua Frazier
Health & Safety Officer - Joe Zienda
Chief Safety Officer - Richard Sullivan
Safety Officer 3A - Wayne Johnson Sr.
Safety Officer 9 - Jason Adams
Safety Officer 3B - David Dean
Safety Officer 9A - Joe Gould
Public Information Officer - Joe Gould
Water Supply Officer - R. Keith Fairfax
EMS Quality Assurance - Nick Harrison
Chief Engineer - Zakary Werkheiser
Training Officer - Rick Redmond
Executive Officers
President of Department - Wayne Johnson
1st Vice President - Richard Sullivan
2nd Vice President - Jason Adams
Secretary - Tom Eno
Treasurer - Andy Waikart
Special Account Treasurer - Doug Sprouse
Board Member at Large - Rick Redmond
Board Member at Large - Bruce Theden
Fire Chief - Robert Wahrenbrock
Chaplain - R. Keith Fairfax
Liaison - Joe Zienda
Web Counters
Website Visitors
Since
February 15, 2004

Visitors Today
Jul 12, 2020

Fire Station 3
46900 S. Shangri La Drive
Lexington Park, MD 20653

Fire Station 9
45774 Fire Department Lane
California, MD 20619

Mailing Address
PO Box 1440
California, MD 20619

EMERGENCY Dial 911