St. Marys County Fire/EMS Scanner Feed


Past Incidents
Sta. 3
Sta. 9
Total
2022
1209
1151
2360
2021
1240
1108
2348
2020
1161
1003
2164
2019
1294
1012
2306
2018
1309
1031
2340
2017
1251
994
2245
2016
1248
979
2228
2015
1115
955
2070
2014
1112
1009
2121
2013
906
845
1751
2012
1009
920
1929
2011
1115
955
2070
2010
1119
902
2071
2009
1216
933
2149
Bay District Social Media
Copyright Notice:
Duplication Prohibited Without Written Permission
All text, photos, and any other content on this website are protected by copyright law. Reproduction, duplication, or any form of content replication is strictly prohibited without prior written permission from Bay District VFD.
If you have any inquiries or require permission to use our content, please do not hesitate to contact us at info@bdvfd.org.

We appreciate your cooperation and respect for our intellectual property rights.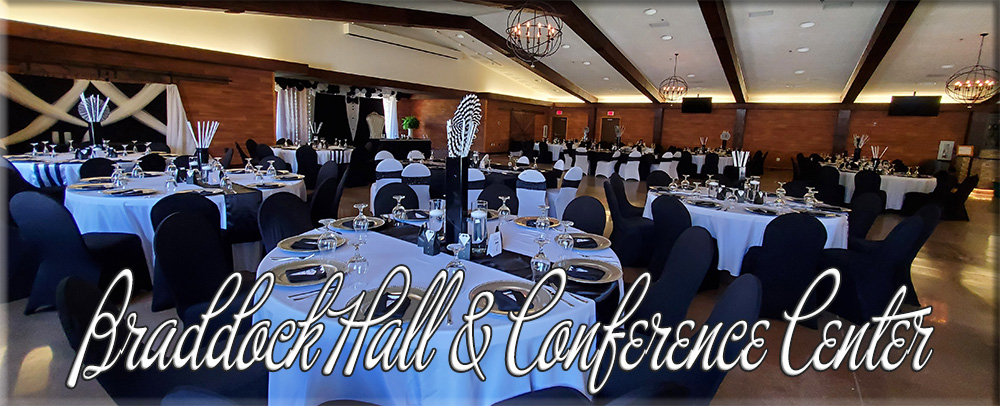 Braddock Hall Information
The Braddock Hall features accommodations for 350 people, perfect for any event from weddings to work meetings.
Tables and Comfortable Banquet Chairs, provided

Full Caterers Kitchen, available upon request

State of the Art Wireless Audio/Visual Technology including

18' X 24' Electric drop down projection screen

Four 70" and Four 35" HD Monitors for visual presentations

Multiple DVD players

Wireless Microphone System with Multiple Speakers

High Speed Wireless Internet

19 ft Full Wet and Refrigerated Bar

Covered Walkway

Gas Fireplace, available upon request

Large Parking Accomidations

Non-Smoking Facility.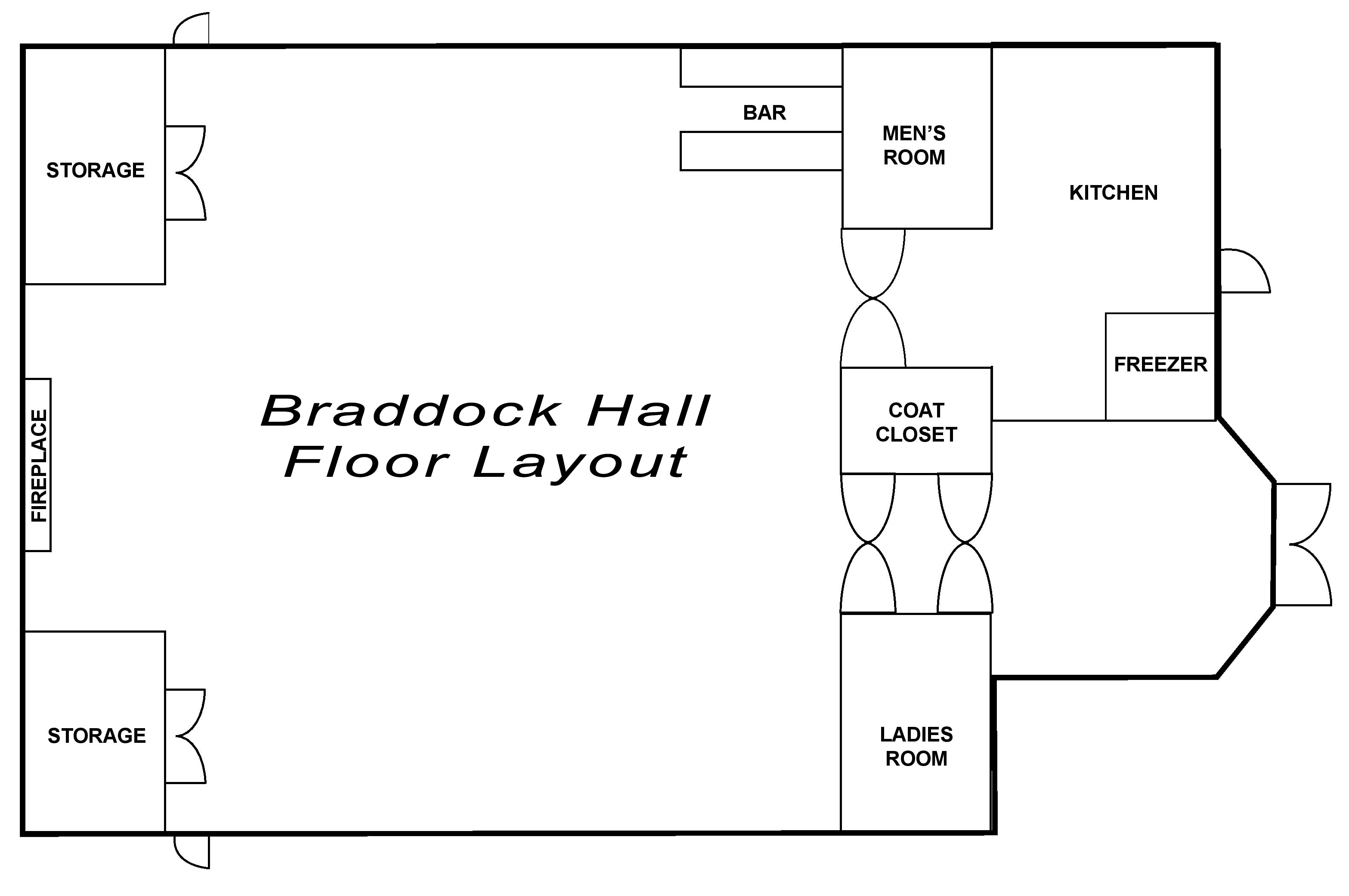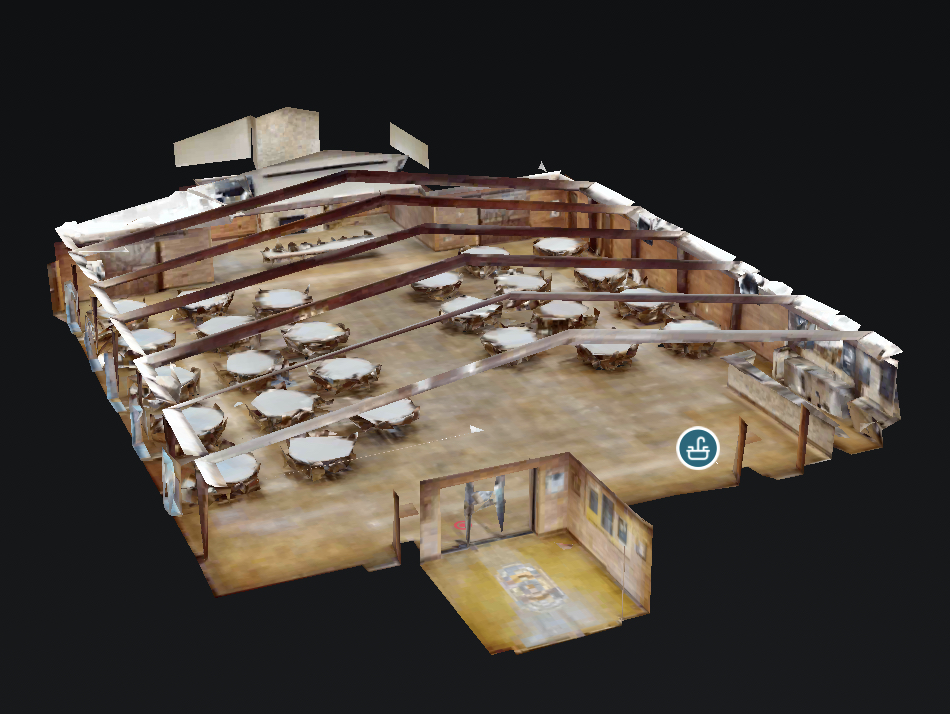 Click Here for Social Hall/Conference Center Photos
For weddings and partys: If the day prior to the event is available it can be rented at a discount rate, inquire for details.

Kitchen
Kitchen
This consists of use of the stove, convection oven, deep fryers, walk-in refrigerator, ice maker, dishwasher, three compartment sink, and counters. ($200)

Click Here for Kitchen Information and Kitchen Photos

Prices
Social Hall - $2,000.00
Kitchen - $200.00
Reservation Deposit - $600.00
Security Deposit - $300.00
Day Before - $
Convention/Conference Center - Contact us for special pricing - 240-925-8190
Note: Reservation Deposit ( $ 600.00 ) and Rental Contract are required to reserve your requested date.
The reservation deposit will be applied towards the social hall rental fee.
Extras
China place setting and silverware - $1.50 per setting




Rental Terms
Reservation deposit and Rental contract are required to reserve the hall on your requested date.

Rental Term is for a 17 Hour period beginning at 07:00 a.m. through Midnight on the day of the rental.

Price includes table set up/breakdown.

Reservation deposit of $600.00 is due at contract signing. All other monies including security deposit are due 30 days prior to event.

Security deposit of $300.00 is due 30 days prior to event (Refunded after the 1st of the following month if no damage was incurred).

The reservation deposit will be applied towards the social hall rental fee.

Lessee must provide a floor plan no later than the one week before the event.

NOTE: If fryer is used it must be drained and cleaned after use. Fry oil NOT provided.

Seving and cooking utensils are NOT provided.

Additional terms and conditions provided in contract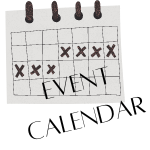 Click Here To Check Date Availability



For further information or to make a Reservation
Call 240-925-8190, Visit Social Hall Inquiry
or Email braddockhall@bdvfd.org
---
There are currently no events
Web Counters
Website Visitors
Since
February 15, 2004

Visitors Today
Dec 10, 2023

---
Fire Station 3
46900 S. Shangri La Drive
Lexington Park, MD 20653

Fire Station 9
22652 FDR Blvd
Lexington Park, MD 20653

Mailing Address
PO Box 1440
California, MD 20619
Braddock Hall
240-925-8190
braddockhall@bdvfd.org

EMERGENCY Dial 911