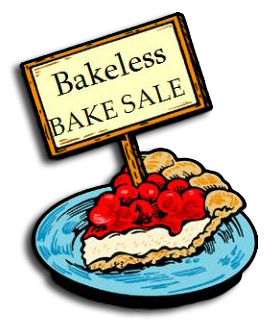 Bakeless Bake Sale Fundraising
A bit of news we have today
A Bakeless Bake Sale is on the way.
These busy days, who has the time to bake
Pies, cookies, or even a cake?
We've thought of a plan that's truly grand,
And feel quite sure that you'll understand.
In an envelope please put the price
Of a pie, or cake or something nice.
No fuss or bother, you've done your part,
This is the end of our little tale,
Help make a success of our
BAKELESS BAKE SALE!
Fundraiser sponsored by
Bay District Volunteer Fire Department Associates
Please make checks payable to:
BDVFD Associates - Bake sale
And mail to:
P.O. Box 901
Lexington Park, MD 20653
Or Use PayPal
An easy and secure alternative to writing a check for your contribution.
As always your donations are invaluable and are tax deductible.