St. Marys County Fire/EMS Scanner Feed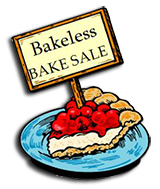 Past Incidents
STA 3
STA 9
Total
2019
1294
1012
2306
2018
1309
1031
2340
2017
1251
994
2245
2016
1249
979
2228
2015
1115
955
2070
2014
1112
1009
2121
2013
906
845
1751
2012
1009
920
1929
2011
1115
955
2070
2010
1119
902
2021
2009
1216
933
2149
2008
1127
890
2017
2007
1075
935
2010
2006
1149
833
1982
Bay District Social Media
Copyright © 2020 Bay District Volunteer Fire Department, Inc.


Duplication of text, photos, or any other content on this website is prohibited without written permission from Bay District VFD. If you have questions, please contact us at info@bdvfd.org
Rescue Engine 92 Committee Travels to Pierce MFG
By Bay District Volunteers
February 3, 2019
On January 27 several committee members traveled to Appleton, Wisconsin for the pre-engineering conference.
Once we arrived Sunday after lunch we went straight to work on the spec of our new unit. The Committee was able to get through half the spec before calling it a night. Monday morning the group didn't hesitate to get to work. As the employees arrived to work so did we. It was a long day for the committee going through the rest of the spec, meeting with the graphics department, and the engineers. Several trips out to the assembly line were needed to get reference points on a couple key issues on our rear attack & supply lines. Tuesday morning, we knocked out the switch layouts and pump panel layouts before attempting to come home that evening. Weather delayed us due to the frigid temperatures in Wisconsin which as you can see in the photo is the outside temperature as we arrived at the Milwaukee airport on Wednesday.
As of now the tentative construction start date is May 15 with a completion date of July 10. We will keep everyone up to date on our progress.



Our salesman Randy and one of Pierces many engineers.




Cabs being manufactured




Rear of another rescued engine we used for references




Preliminary graphics




To say it was cold was an understatement
Web Counters
Website Visitors
Since
February 15, 2004

Visitors Today
Jul 12, 2020

Fire Station 3
46900 S. Shangri La Drive
Lexington Park, MD 20653

Fire Station 9
45774 Fire Department Lane
California, MD 20619

Mailing Address
PO Box 1440
California, MD 20619

EMERGENCY Dial 911