St. Marys County Fire/EMS Scanner Feed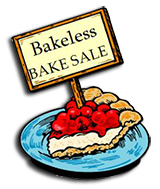 Past Incidents
STA 3
STA 9
Total
2019
1294
1012
2306
2018
1309
1031
2340
2017
1251
994
2245
2016
1249
979
2228
2015
1115
955
2070
2014
1112
1009
2121
2013
906
845
1751
2012
1009
920
1929
2011
1115
955
2070
2010
1119
902
2021
2009
1216
933
2149
2008
1127
890
2017
2007
1075
935
2010
2006
1149
833
1982
Bay District Social Media
Copyright © 2020 Bay District Volunteer Fire Department, Inc.


Duplication of text, photos, or any other content on this website is prohibited without written permission from Bay District VFD. If you have questions, please contact us at info@bdvfd.org
Volunteers Work Mid Day House Fire
By Firefighter Evan Flores
January 22, 2019

01/22/2019 at 12:41 pm Bay District Stations 3 & 9 and surrounding departments were alerted to a structure fire at Olympia Court in the Greenbriar Subdivision in Lexington Park. Engine 32 and Engine 92 immediately marked up with full staffing. Moments after the first units were responding, dispatch alerted companies that the incident was a confirmed working structure fire. Truck 3 and Tower 9 were also responding shortly after dispatch. NDW Engine 132 was first arriving to the structure and laid a supply line from the closest hydrant. NDW Engine 132 advised the structure was a detached single-family home, wood frame construction with heavy fire throughout. The crew from NDW Engine 132 got the first line to side Alpha of the structure and began extinguishment. Engine 92 arrived seconds after taking second due engine operations and stretched a second line to side Alpha as directed by incident command. Engine 32 arrived right behind Engine 92 and started to work on side Alpha into the structure. Incident command advise that the operation will be strictly defensive operations due to the extent of the fire throughout the house. Truck 3 and Tower 9 were placed on side Alpha and aerial master streams were used to extinguish the fire. No firefighters or civilians were hurt during the blaze.

Units:
Engine 32, Truck 3, Engine 92, Tower 9, Brush 3, Utility 9, Associates 3, Chief 3A, Chief 9B, Safety 3
Mutual Aid:
A68, A388, Chief 13A, E132, E43, M389, Red Cross, Squad 4, Utility 39
Hyperlinks:
Southern Maryland News Net Article

Michael Desarno
January 23, 2019 at 7:39 PM
Thank everyone for there great response time....that was extended familys home that caught fire. And that you for your service. I was a member when rick redmond was chief. Miss everyone there. Joe gould time pennington mike stanley whats up guys.
Web Counters
Website Visitors
Since
February 15, 2004

Visitors Today
Sep 19, 2020

---
Fire Station 3
46900 S. Shangri La Drive
Lexington Park, MD 20653

Fire Station 9
45774 Fire Department Lane
California, MD 20619

Mailing Address
PO Box 1440
California, MD 20619

EMERGENCY Dial 911