St. Marys County Fire/EMS Scanner Feed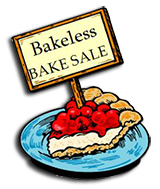 Past Incidents
STA 3
STA 9
Total
2017
1251
994
2245
2016
1249
979
2228
2015
1115
955
2070
2014
1112
1009
2121
2013
906
845
1751
2012
1009
920
1929
2011
1115
955
2070
2010
1119
902
2021
2009
1216
933
2149
2008
1127
890
2017
2007
1075
935
2010
2006
1149
833
1982
2005
936
756
1692
2004
873
825
1698




Fire Training at Sacco Fire School
By Public Information Officer Douglas Medley
October 2, 2017
It was a beautiful day in the neighborhood and the deputy chief's thought it would be a good evening for taking a trip down to the Sacco Fire School to do a little flammable liquid fire fighting. So they split the crews so that we always had a crew back in our first due and we loaded up for the trip down in the valley. Had some good crews as the guys and gal seemed excited to be doing some real firefighting.
We arrived down there and the staff of the school had everything set up for us so all our crews had to do was gear up, mask up and lay out the hose lines. After these crews ran through the different evolution's then they returned to our first due area so that the crews waiting at the station could come down and have some serious training. Although we have an excellent training site behind station 3 there are some types of fires that you just can't practice there and flammable liquids is one of them.
I have some great pictures I think so enough talking and hope you enjoy them as much as I enjoyed taking them. I always make sure I take pictures of the crews so they can show their girls or wives where they really were on Monday night not playing checkers at the fire house.
So enjoy and if you would like to join us we would love to have you become a member just by signing up on line at this very web site. Remember training is free and you will be around some great people.
getting ready to go

back up crewSgt.

Sgt. King with fuel 3.

President Johnson doing the fire bug routine.

come on up guys

feel the heat

nice

back it out

crew 1

our deputy chief's Kyle Adams and Brian Ticson.

rooty and ricco

Les cooking on the stove

Nice shot waiting to go in.

it's out

Robbie Springer of Sacco Fire School staff.

old crows checking out the flange set up.

Robbie Springer, Gary Joy, Wayne Johnson jr. and John Thomas , Sacco school instructors.

One won't do the job.

two will.

these some good pictures

drivers pat stanley and gary hanbury

a nice turn out from stations 3 and 9


Web Counters
Website Visitors
Since
February 15, 2004

Visitors Today
Sep 25, 2018

Fire Station 3
46900 S. Shangri La Drive
Lexington Park, MD 20653

Fire Station 9
45774 Fire Department Lane
California, MD 20619

Mailing Address
PO Box 1440
California, MD 20619

EMERGENCY Dial 911