St. Marys County Fire/EMS Scanner Feed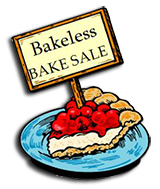 Past Incidents
STA 3
STA 9
Total
2017
1251
994
2245
2016
1249
979
2228
2015
1115
955
2070
2014
1112
1009
2121
2013
906
845
1751
2012
1009
920
1929
2011
1115
955
2070
2010
1119
902
2021
2009
1216
933
2149
2008
1127
890
2017
2007
1075
935
2010
2006
1149
833
1982
2005
936
756
1692
2004
873
825
1698




Stokes Basket Training With Tower 9
By Public Information Officer Douglas Medley
September 22, 2017
It was a beautiful Friday and some of our members from 9 wanted to practice with the tower using the stokes basket and rigging it for removing a subject from a roof top. Under the watchful eye of our favorite mechanic Steve Wurtz, yes he's back. Some of the retiree's spent a few hours working with the gear. This is something that you don't work with all the time but it is always nice for some of our members to be proficient with it so if the need arises we can get it done.
It does happen and I recall several calls where we have had to remove subjects injured on roofs that had to be removed. One recently at Saysf Church and another on one of the 4 story buildings along Route 235 North of the Park. With all the construction going on in our first due you just never know when the tones might drop for just such a call.
It was so nice to see Steve back at the station even though he is not 100% he has come a long way in the past few months and with his loving wife June and his boys along with his brothers at the firehouse we will get him to that magic mark of 100%. That's what the brotherhood is all about. So I feel pretty confident that we can show our new Fire Chief Robert Wahrenbrock that when he calls for the stokes and a roof rescue his firefighters will be ready to preform.
Our ace mechanic Jimmy Barnes under the watchful eye of Keith Fairfax getting the basket hooked up.

Jimmy in the bucket with Keith and Tod Jackson working on the ground.

Take it up Jimmy.

Who is that man pointing. Could it be Steve Wurtz?

Keith just a little bit further.

Patient safely removed from roof.

I need a break.

That is not going to happen Doc. There is a weight limit. LOL

Now we put it back right where it belong's

The Great Water Buffalo (Keith Fairfax) and Coastie (Steve Wurtz) going over some fine points. So good to see Steve back at the station.

Your's truly doing what I do best.


Web Counters
Website Visitors
Since
February 15, 2004

Visitors Today
Sep 25, 2018

Fire Station 3
46900 S. Shangri La Drive
Lexington Park, MD 20653

Fire Station 9
45774 Fire Department Lane
California, MD 20619

Mailing Address
PO Box 1440
California, MD 20619

EMERGENCY Dial 911