Past Incidents
STA 3
STA 9
2014
1112
1009
2013
906
845
2012
1009
920
2011
1115
955
2010
1119
902
2009
1216
933
2008
1127
890
2007
1075
935
2006
1149
833
2005
935
756
2004
873
825
2003
918
832
2002
847
695
National Weather Service Alerts for St. Mary's County, MD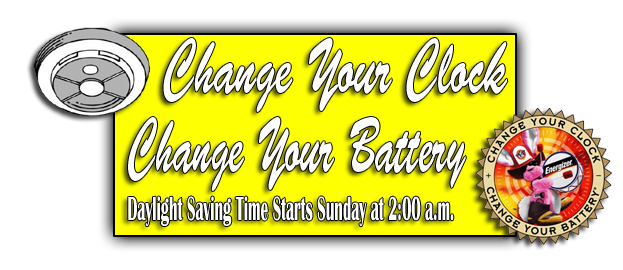 Volunteers Run Morning Fire In Leonardtown

Fire Sergeant Daniel Martin, February 20

At 10:16 Hours, units from Company 3 & Company 9 were clearing a run in Leonardtown for a reported house fire. While returning, a box alarm was sounded for a reported House Fire at 42432 St. Margarets Drive in Leonardtown's area.

Within minutes of the call, Units from Company 1, 3, 6, 7 and 9 all arrived on location finding a 1 story single family dwelling with fire showing from the "C" side of ... (Full Story & Photos)



Contractor Roger Thomas made sure our ramp was clear all during the storm.

The blizzard of 2015 and Bay District Volunteers were ready for it...

Public Information Officer Douglas Medley, February 16

The weatherman was finally right on Monday February 16, 2015 when they were calling for a considerable amount of snow to fall in the Southern Maryland area. Both of our stations were making arrangements to see just what kind of crews they would have. It was determined that both stations would have enough for two crews a piece. We knew it would just be a matter of time and sure enough the snow started ... (Full Story & Photos)


A Walk Down Memory Lane With The Volunteers Of Bay District (Lexington Park)

Public Information Officer Douglas Medley, February 14

Let's all take a trip down memory lane with the members of Bay District Volunteer Fire Department. Recently our President, Wayne Johnson, while going through his Dad's fire department pictures found some that he thought everyone would be interested in taking a look.

So with the help of our Treasurer, Bruce Theden, who put them on my computer I thought I would share them with all of you. Now we started ... (Full Story & Photos)



This is the turnout gear we used to wear. Year 1963.



Auto accident on Indian Bridge Road with air bag deployment. Good Thing

Always Something Exciting Going On Around Bay District

Public Information Officer Douglas Medley, February 07

I have begun the habit of sitting around the station on Saturday's to see just what kind of action I can catch to take a few pictures. Most days you won't be disappointed because one station or the other will run a call or two. I didn't have long to wait when a call for an accident was toned out with the location being on Indian Bridge Road in the area of Cecil's old mill.

The engine from station ... (Full Story & Photos)


Busy Day in Calvert County for Bay District

Firefighter Zakary Werkheiser, February 06

At 0537 Companies 9 and 3 were dispatched to the 11000 block of Rawhide Rd in Calvert County for the reported working house fire. Chief 3 from SVRSFD arrived on scene and reported the house was well involved with fire and exterior operations would be needed. Engine 91 arrived on scene and assisted with the initial attack. Engine 33 arrived on scene shortly after and was asked to establish a Rapid ... (Full Story & Photos)


Late Night Police Chase Leads to Crash

Deputy Fire Chief Peter Marshall, Jr, January 19

In the late evening hours on January 18th, 2015, Calvert County Sheriff's Office noticed a speeding vehicle just north of Lusby. A Calvert Deputy attempted a traffic stop, but the vehicle fled from police. The suspect tried to elude police through Lusby on Route 4 southbound, coming into St. Mary's County reaching speeds over 100 mph crossing the Governor Thomas Johnson Bridge. Once in St. Mary's, ... (Full Story & Photos)


In Honor Of Those Who Served The Bay District Volunteer Fire Department

Public Information Officer Douglas Medley, January 17

Well it's done and looks beautiful if I do say so myself. After many months of road trips and meeting with Walt Tegeler of W. S. Tegeler Monument Company of Woodlawn, Maryland the finished monuments are in place on a location we picked next to our social hall. The committee under the chairman Doug Medley made road trips to almost all the different departments in Southern Maryland that have monuments ... (Full Story & Photos)



Is that a moving statue or what. I know every firefighter can understand this statue and the meaning behind it.


Christmas Day Commercial Building Fire

Fire Captain Daniel Burroughs, December 25

On Christmas Day as most people were having lunch and opening gifts with they're families the volunteers from Bay District were responding to a Water Flow Alarm at the Lowe's at 12:47 hours.

Engine 91 responded shortly after dispatched followed by Engine 31 and Tower 9 a few minutes later. Engine 91 did a 360 of the building and took its own hydrant on Side A by the main entrance and continued to ... (Full Story & Photos)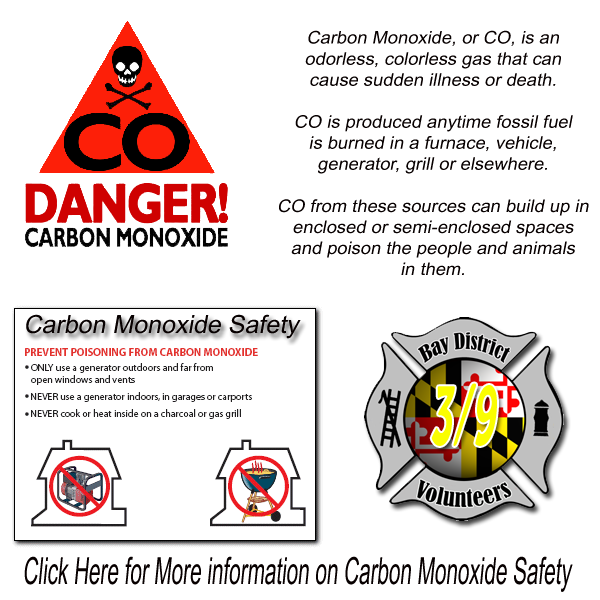 Current Weather
CLOUDY
Temperature:
41 F
Wind Chill:
41 F
Wind Speed:
0 mph
Wind Direction:
0
Humidity:
93 %
Visibility:
7 mi
Sunrise:
6:31 am
Sunset:
6:02 pm
Reported
As of 3/5/2015 2:42 AM
Web Counters
Website Visitors
Since
February 15, 2004

Visitors Today
Mar 05, 2015

Station 3
46900 S. Shangri La Drive
Lexington Park, MD 20653

Station 9
45774 Fire Department Lane
California, MD 20619