St. Marys County Fire/EMS Scanner Feed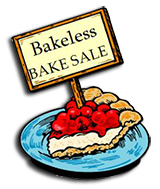 Past Incidents
STA 3
STA 9
Total
2018
1309
1031
2340
2017
1251
994
2245
2016
1249
979
2228
2015
1115
955
2070
2014
1112
1009
2121
2013
906
845
1751
2012
1009
920
1929
2011
1115
955
2070
2010
1119
902
2021
2009
1216
933
2149
2008
1127
890
2017
2007
1075
935
2010
2006
1149
833
1982
2005
936
756
1692
Bay District Social Media
Copyright © 2019 Bay District Volunteer Fire Department, Inc.


Duplication of text, photos, or any other content on this website is prohibited without permission of BDVFD. If you have questions, please contact us at info@bdvfd.org
Motorcycle Accident in Lexington Park
By Bay District Volunteers
July 29, 2018

On Sunday afternoon at 6:49 Bay District Station 3 along with EMS Stations 39, 38, 6 and Medic Unit were alerted to a motor vehicle accident involving injuries. Chief 3A (Burroughs) was in the area and responded to the scene. While units were responding communications advised that it may involve a priority 4 patient (Fatality). Chief 3A was first arriving and initiated the command, after his initial assessment the rider of the motorcycle was confirmed deceased.

Engine 34 arrived and assisted with traffic control and debris/fluid clean up. The members of Bay District extend our condolences to the family of the motorcycle rider.

Photos Courtesy of SMNewsNet.com

Units:
Chief 3A, E34
Mutual Aid:
Ambulance 387
Hyperlinks:
SMNewsNet.com Story

Michael Young
July 30, 2018 at 3:03 PM
R.I.P. cuz, you will be truly missed.
Web Counters
Website Visitors
Since
February 15, 2004

Visitors Today
Jun 26, 2019

Fire Station 3
46900 S. Shangri La Drive
Lexington Park, MD 20653

Fire Station 9
45774 Fire Department Lane
California, MD 20619

Mailing Address
PO Box 1440
California, MD 20619

EMERGENCY Dial 911