St. Marys County Fire/EMS Scanner Feed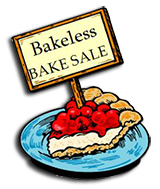 Past Incidents
STA 3
STA 9
Total
2018
1309
1031
2340
2017
1251
994
2245
2016
1249
979
2228
2015
1115
955
2070
2014
1112
1009
2121
2013
906
845
1751
2012
1009
920
1929
2011
1115
955
2070
2010
1119
902
2021
2009
1216
933
2149
2008
1127
890
2017
2007
1075
935
2010
2006
1149
833
1982
2005
936
756
1692
Bay District Social Media
PSTrax Log In
Lutheran Church Charities comfort K9's pay a visit to Station 3
By Firefighter/EMT Mike Bruner
April 4, 2018
On the morning of March 20th, 2018. Engine 32 (pictured) along with numerous other fire and EMS apparatus responded to the Great Mills High School for the reported active assailant. Unfortunately 2 two students had lost their life, and another was injured. Today we were greeted by a nice surprise by the K9 comfort dogs of the Lutheran Church Charities that had been at the school the past two days upon the students return since the incident occurred.
Great American Patriots
April 19, 2018 at 1:49 PM
Thank you guys for a great service and your sacrifices. Thanks a lot.
Good looking dogs.
Web Counters
Website Visitors
Since
February 15, 2004

Visitors Today
Mar 26, 2019

Fire Station 3
46900 S. Shangri La Drive
Lexington Park, MD 20653

Fire Station 9
45774 Fire Department Lane
California, MD 20619

Mailing Address
PO Box 1440
California, MD 20619

EMERGENCY Dial 911